Wig Cap
3,00€
The Wig Cap allows you to fix the hair under your wig. Place all of your hair inside the under-cap, flattening it well to avoid bumps. If you have long hair, make braids to hold it in place.
Description
With a special nylon lace wigs cap.
One size fits all.
Comfortable, perfect fit, lace texture.
Only logged in customers who have purchased this product may leave a review.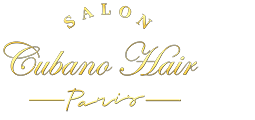 90 rue Saint Blaise, 75020 Paris
Itinerary to come to the hair salon
Monday to saturday from 10:00 am at 8:30 pm
A team dedicated to your service: Unique Experience, Hair Care, Colouring, Weaving, Creative Universe.
Sign up and receive news on the Cubano Hair range, exclusive offers!