CopyrightsThe Cubano Hair brand
Our entire website is governed by French and international legislation on copyright and intellectual property. All reproduction and representation rights are reserved, including for downloadable documents, iconographic and photographic representations.
The reproduction of all or a part of this website on any electronic device, is strictly forbidden under legal proceedings. The Cubano Hair brand name on this site is registered by the Cubano Hair company, which is its owner.
The visuals illustrating the different products sold on this website are created by Cubano Hair.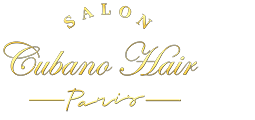 90 rue Saint Blaise, 75020 Paris
Itinerary to come to the hair salon
Monday from 1:30 pm to 8:00 pm
Tuesday, Wednesday and Thursday from 10am to 7pm
Friday and Saturday from 10am to 8:30pm
A team dedicated to your service: Unique Experience, Hair Care, Colouring, Weaving, Creative Universe.
Sign up and receive news on the Cubano Hair range, exclusive offers!